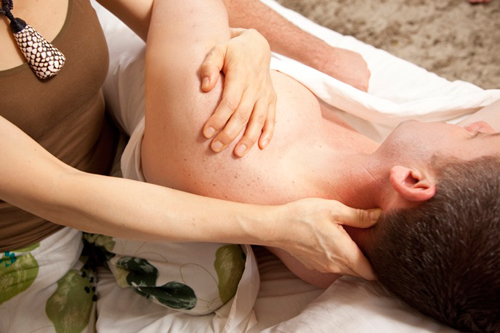 Body FLOW…
Relaxed muscles
Released tension
Natural healing…
Body FLOW, the modern massage therapy to ease chronic tension, improve energy flow, and help you lead stress-free lifestyle.
Health is a major factor when it comes to quality of life and massage therapy is a major factor when it comes to health. Body FLOW is a massage therapy developed by Akemi Fujita through her extensive experience as a massage therapist in both the U.S. and Japan.
Akemi has taken many of the traditional aspects of eastern massage, incorporated them into her understanding of western medicine, and developed a holistic approach to balancing the body. This is Body FLOW Therapy. Body FLOW Therapy offers a diverse set of benefits no other massage therapy can.
Body FLOW Therapy sessions will include internal energy flow focusing on
Shiatsu Meridians, Sports massage, Myofascial Release technique, Trigger point work, Lymphatic drainage massage, Head massage, Reflexology, Joint Manipulation, Deep-tissue massage
Akemi's many years of experience have taught her that every person, every muscle, and every instance is different. Her unique ability to read her clients' bodies and draw from her extensive experience to treat them has proven itself over and over again and is one of the key distinguishing features of Body FLOW Therapy.
How it works
When you show up for a Body FLOW session, Akemi will personally sit down with you for a consultation in much the same way a doctor would take a history. Whether you just need to relax, if you have a specific injury you'd like to address, or any number of reasons you are seeking therapy, she will tailor a treatment to meet your needspressure and technique to ensure your comfort throughout the process.
About Akemi
Akemi graduated from the Swedish Institute College of Health Sciences New York, after which she worked as a top therapist in NY and Connecticut for seven years.
When Akemi returned to Japan she realized that while most Japanese massage is good, but it doesn't incorporate the aspects of western medicine into its technique. So she blended both Eastern and Western massage, and developed Body FLOW Therapy for not only the Body, but also Mind and Spirit.
Body FLOW therapies: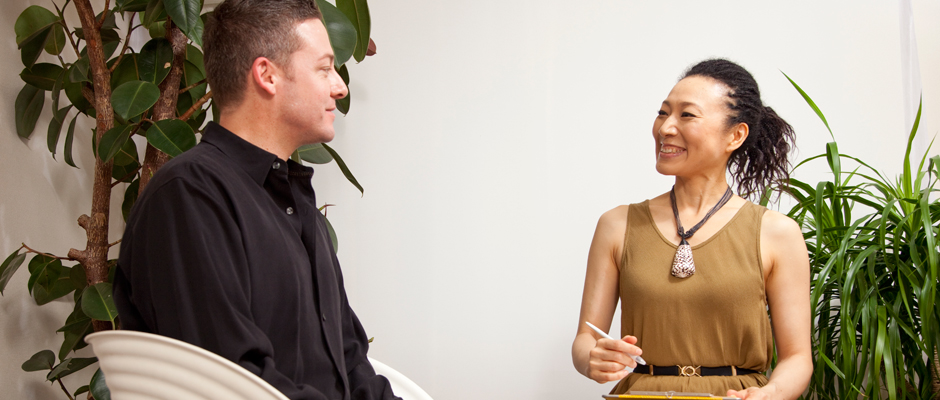 Body FLOW Therapy
Explained above, Body FLOW Therapy is Akemi's own brand of massage that she developed through her years of experience in both the U.S. and Japan.
Body Flow Therapy
50min—-10,000 yen
80min—-15,000 yen
110min—20,000 yen
Aroma FLOW Therapy
Incorporating all the benefits of Body FLOW, Aroma FLOW Therapy offers the added benefit of Akemi's knowledge of aromatherapy to enhance the Body FLOW experience.
Aroma Flow Therapy
50min—-11,000 yen
80min—-16,000 yen
110min—21,000 yen
Maternity FLOW therapy
Pregnant women have to be careful when they receive massage therapy. Akemi has studied maternity massage and is qualified to make your pregnancy a little more comfortable.
Maternity Flow Therapy
50min—-10,000 yen
80min—-15,000 yen
---
TESTIMONIALS
Whenever I am in Tokyo, I book a 110 min massage with Akemi-san. I have known her a long time since her days in NY and I was so pleased to hear that she opened a salon in Tokyo. I am grateful of her dedication in getting the nuts and bolts out of my tired body which has severe tension everywhere (seriously). While it is hard work, Akemi-san just keeps on massaging continuously for 110min. I feel so relaxed afterwards and wonder how she feels… I recommend anyone with tension to visit her.
(Ms. SH LONDON)
*NOTICE
■ On your first appointment: Please show up 15 minute prior to fill in your intake form and consultation.
■ only accepts cash payment (no credit cards).
■Full cancellation fee will be charged if you cancel on the same day as your appointment.
Please call "Body Therapy NY FLOW" for any change or cancellation 24 hours before your appointment. 03-5159-5123
Body Therapy NY *FLOW*
1-28-11 AXGinza Ginza
Chuo-ku Tokyo 104-0061
03-5159-5123
flow@bflow.jp
Yurakucyo Line , Shintomicyo Sta Ext:#2 (1min on foot)
From Ext#2 just go straight to ahead and across a green bridge which over the high way. turn right at the signal , the first building on your right , you'll see a gray building. Entrance door is open.
Hibiya Line, Higashi Ginza Sta Ext:#5 (6-7min on foot)
From Ext#5 turn left to Lawson and go straight up along to High way which runs under the road, under the 3rd signal from station there is a little space with big stone. next to this space, you'll see a gray building. entrance door is open.